Alana's Runnin' With Scizzors
Hair Salon Reedsburg, WI
Alana's Runnin' With Scizzors
Hair Salon Reedsburg, WI
Look Better, Feel Better, and Have a Good Time Too
Runnin' With Scizzors is a hair salon dedicated to delivering affordable haircut services. Hair services with a unique and personalized experience.
As soon as you walk through the door, you become family.
So, whether you're looking for a new color, salon services for men, or an affordable and friendly haircut, you found your perfect partner. At Alana's Runnin' With Scizzors, you'll find cuts and styles for men, women, and children of all ages.
Nice Words Some Great Customers Have Shared
" Alana is a truly experienced professional and is phenomenal with color/highlights! Highly recommended!! Thanks Alana! "
-Valerie Steinhorst
" Best there is and the only one I trust with mine and my kid's hair. Alana is sweet, kind, and always makes my day brighter when I see her. She was born with magic hands and does an awesome job every time! "
-Tracy Barkus
" Alana is the only person I trust with my hair! I tell anyone and everyone to go to her! She has an amazing personality and can make you feel beautiful inside and out! "
-Kayla Westerwelle
Haircuts and Styling Services
Book Your Appointment
Alana's Runnin' With Scizzors utilizes seventeen years of experience to help you achieve your ideal look. With experience in a wide variety of styles and services from haircuts, coloring, perms all the way to beard trims, updos, and waxing, you'll love your new look.
If you have additional questions or to book an appointment, call 608-524-0505
Meet Hair Stylist Alana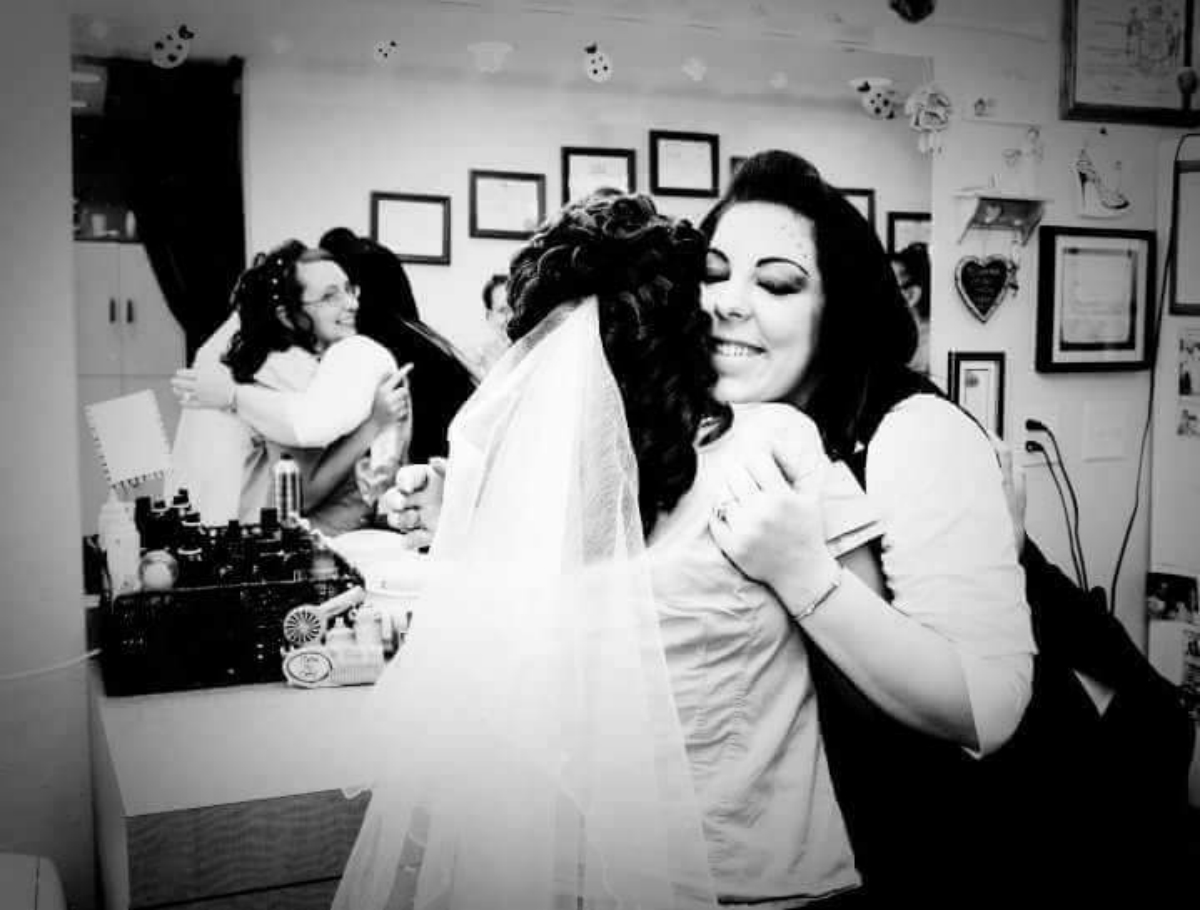 Hi, I'm Alana Murdock. I'm the owner and hair stylist at Alana's Runnin' With Scizzors. I've been a hair stylist for seventeen years. I started going to beauty school at the age of seventeen and started an apprenticeship soon after. My passion is connecting with people and making people feel great about themselves.
Being born and raised in Reedsburg, I know the importance of community and creating a friendly and welcoming environment. I love giving back to my community and helping everyone that comes into my salon.
View Some of Alana's Hair Styling Work